Thursday, October 30, 2008
This piece was created using a smudging process in the areas surrounding the large geodes. In many ways this process is similar to the process once done using a polaroid image that was manually altered during the process of its 60 second development. In those days of course the outcome was a final print of standard polaroid size - which for most folks meant about 3" x 3".
Wednesday, October 29, 2008
Please keep in mind that this image is long and thin. The actual print size will be defined by your horizontal measurement. So for example a 16 x 20 print will be closer to 16 x 6 for the actual printed image.
My first trip into the woods after snowmelt this Spring was at that moment when only the Skunk Cabbage had pushed its way toward the light....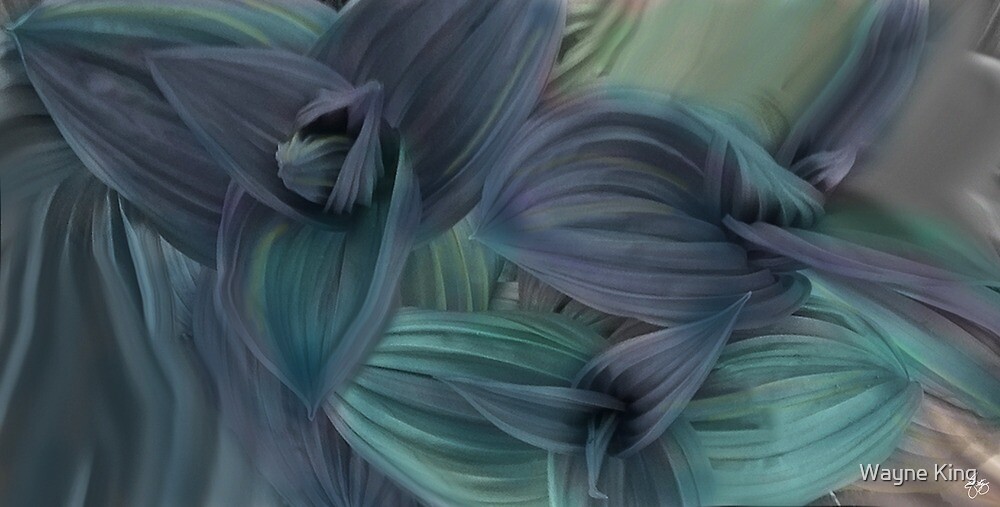 Love and Death A New Image: "Love and Death" This mixed media montage creates a surreal and abstract image. It is created f...

Waiting on a Purple Breeze Milkweed Pods opened and ready to fly. Manipulated color image. Only one original edition of 25 prints of...

Sacred Trust Update You may already know that I've been writing a novel about a group of unlikely compatriots that come together to try...