News Release:
Date: July 27, 2017
For immediate Release
For more information: 603-515-6001 or 603-786-9378
Wayne King's Images on Exhibit at Byron Merrill Library Rumney Aug 2-30, 2017
Celebration of Rumney's 250th Anniversary includes New Book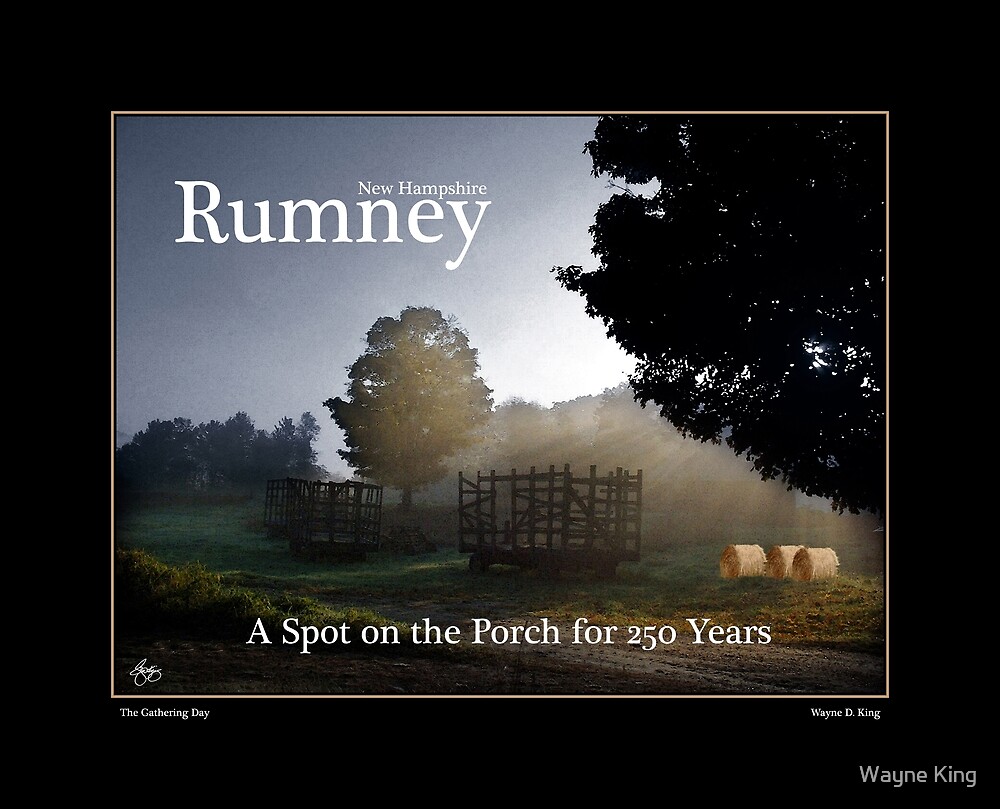 "A Spot on the Porch" is the title of an exhibit of images by Rumney-based artists Wayne and Alice King.
The exhibit is part of the town's ongoing celebrations of its 250th Anniversary. Wayne's images will be exhibited at the Byron Merrill Library and Alice's Gemstone Bead work will be exhibited at the Rumney Post office from August 2 - 30 2017.
As a part of the exhibit Wayne King has produced a book of the same title. A Spot on the Porch is available from Amazon.com in paperback and hard cover editions. There is also a card, calendar and poster and postage stamp coming soon.
Wayne D. Kings images are a celebration of life, blending the real and the surreal to achieve a sense of place or time that reaches beyond the moment into what he calls "a dreamlike quintessentialism" designed to spark an emotional response. Using digital enhancement, handcrafting, painting, and sometimes even straight photography, King seeks to take the viewer to a place that is beyond simple truth to where truth meets passion, hope and dreams.
Alice calls her work Gemstone Finery and Frippery, which turns out to be a near-perfect way to describe the nexus of both beauty and fun that weave throughout her work.
To learn more about the book and other products. visit our website: http://bit.ly/Rumney250