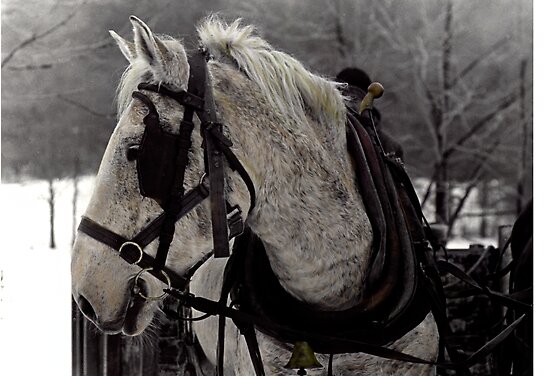 The Draft Horse
Signed and dated by the artist
20" x 24"
$295




This image is available as an open edition reproduction in cards, prints and posters. Click here.

The Drafthorse
A handsome old draft horse in winter coat. Hand painted duotone image.
Black and white image, hand-painted, One original image was created to make this piece from which a limited edition of 25 live signed, numbered prints with a certificate of authenticity was created.
The original image was then archived digitally and the print itself was destroyed to assure and enhance the value of the limited edition prints.
An open edition of this image is also available with no certificate.
The open edition, featured here, digitally signed is undated and without a certificate of authenticity. It provides you with the closest approximation of an original without the premium cost of the original. If you would like to purchase a limited edition print (and it is still available) please contact Wayne King at waynedking9278@gmail.com.