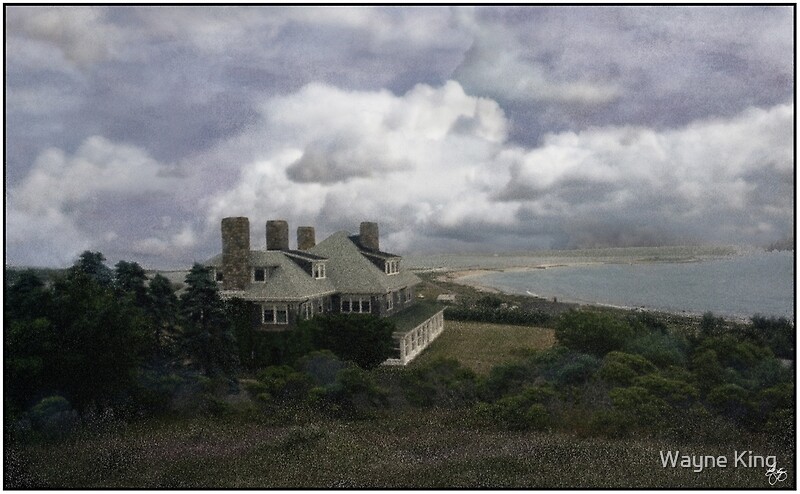 A beautiful home with four chimneys looks out over a bay from Cuttyhunk Island in Massachusetts. This print is a montage of hand colored monochrome and color photography. It contains elements of both photography and watercolor painting.


One original print is created of this image: signed, dated and with a certificate of authenticity. An open edition of this image is created but otherwise archived and kept only for historic purposes and publications. To purchase the original contact the artist at waynedking9278@gmail.com.
The open edition, featured here is digitally stamped with a special signature stamp reserved for open edition prints only. It provides the closet approximation to an original work at a more affordable price, especially for those who love art but dont feel the need to purchase original works.