An image captured outside of an art stall at the Accra Arts Center in Ghana is presented in several different ways. The image below is the "base" image. For the purist, this image is an example of a very rough composition. The purist seeks to capture an image as close to perfection in its first iteration. For me it is more important to capture the moment and then to "purify" it through the creative process. The images beneath the base are examples of images I created from the original. Each of them is offered in a limited edition of 10 original signed images and an open edition unsigned.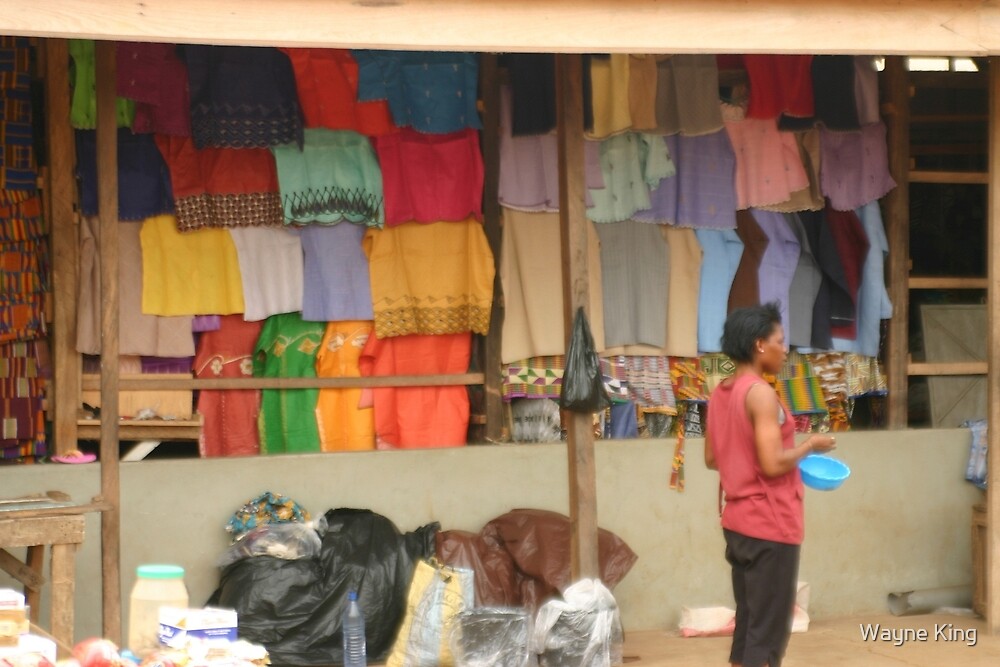 Base Image
"Minding the Store" below removes the trash shown in the lower left hand quadrant of the original image. It uses HDR technology to bring out the midrange colors but keeps the content of the image essentially unchanged.
"Painting the Shop" below takes the clothing and - using a blur tool - creates an image that is on the margins between photography and painting. You may need to view the larger images, linked in the caption, in order to see the difference between the two images.
"Shirts in a Shop" below manipulates the shirts in the image to take it a step further toward a painterly effect.