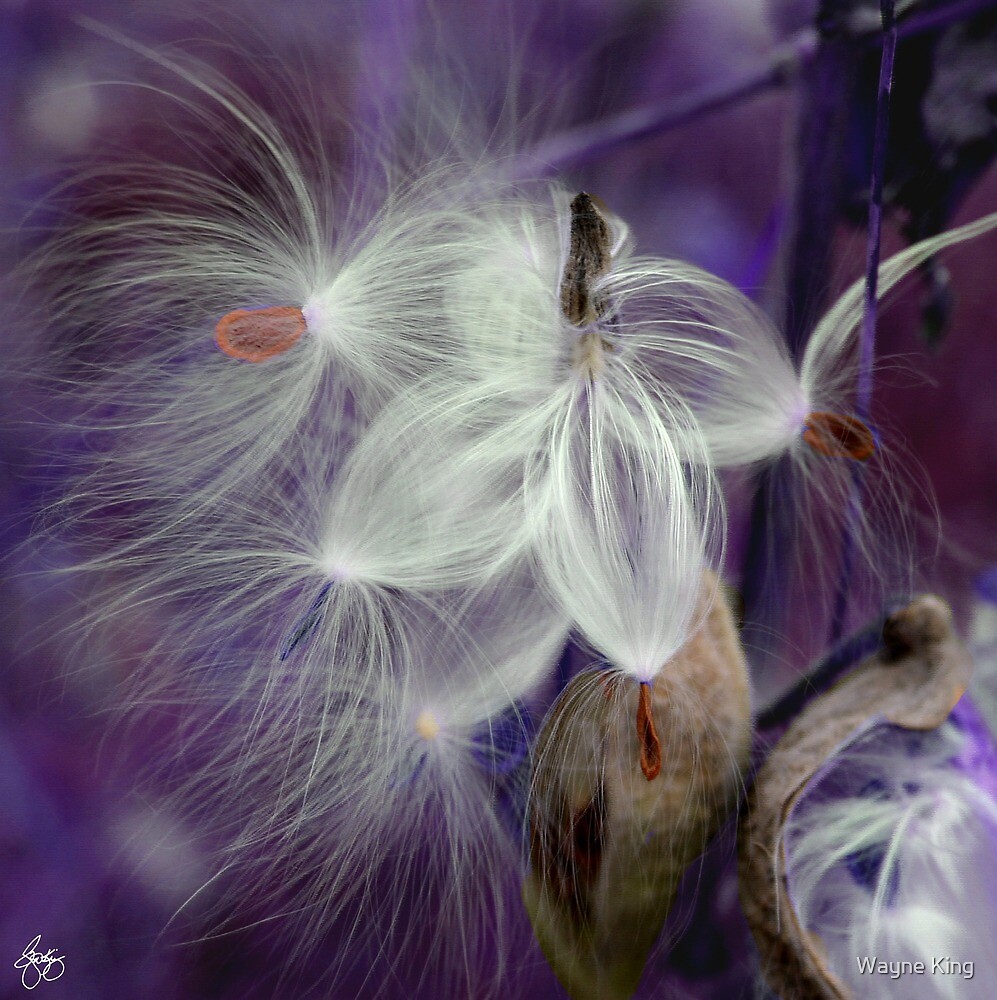 Waiting on a Purple Breeze
Milkweed Pods opened and ready to fly. Manipulated color image. Only one original edition of 25 prints of this image is created, signed with a certificate of authenticity and printed on fine art paper with archival inks. The image is used for creation of an open edition but otherwise archived and kept only for historic purposes and publications. To purchase an original click here:
http://bit.ly/2pj6C0Q
The open edition, featured here provides the closet approximation to an original work at a more affordable price, especially for those who love art but dont feel the need to purchase original works.
16x16
Printed on fine art rag paper with archival inks
Edition of 25
$125