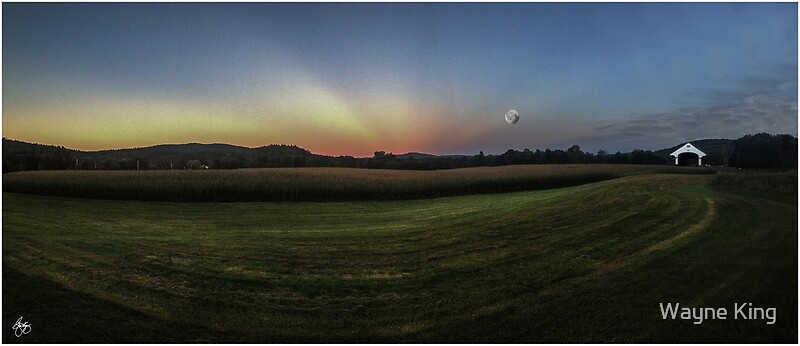 Moonrise Over Smith Bridge Cornfield
Blood moon rises over cornfield adjacent to Smith Bridge in Plymouth, New Hampshire. A Rare blood moon rises over the Smith covered bridge in Plymouth NH.
One original edition of 10 prints is made, printed on fine art rag paper with archival inks. A Digitally initialed open edition otherwise archived and kept only for historic purposes and publications. Manipulated color image.
Purchase an original here:
http://bit.ly/2vD2ag5
The digitally initialed open edition, also available at the link above, provides the closest approximation to an original work at a more affordable price, especially for those who love art but dont feel the need to purchase original works.