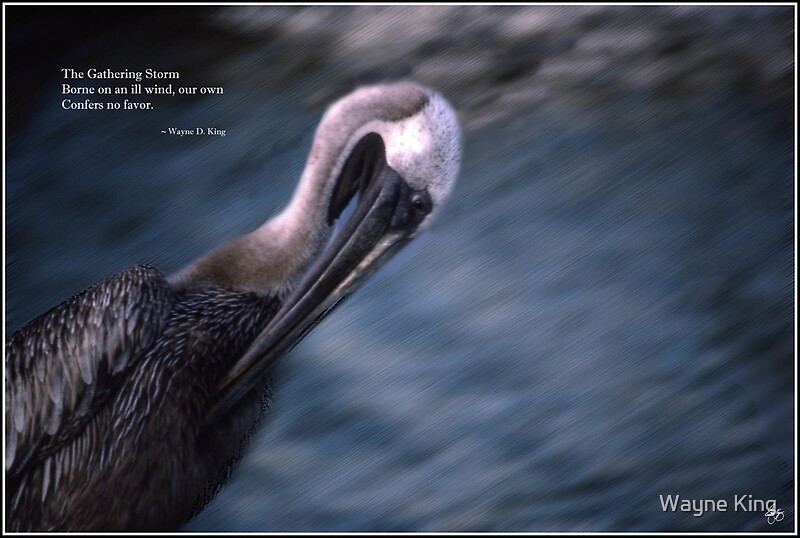 The Gathering Storm
The Gathering Storm Haiku
Proceeds on sales of this image will be donated to hurricane relief efforts in Florida and the hard hit islands of the Caribbean.
The Gathering Storm
Borne on an ill wind, our own
Confers no favor
~ Wayne D. King
This image is a digitally initialed Open Edition print providing affordable art for your home or office. The digitally initialed open edition provides you with the closest approximation of an original without the premium cost of the original.
http://bit.ly/OpenEdGatheringStorm
Mixed media combining an image titled "Bracing Against the Storm" and a Haiku entitled "The Gathering Storm" The image is of a Pelican braced against a growing storm. The image is intended to highlight the existential danger of climate change. A Pelican braces against the driving rain of a storm. The threat of climate change is underscored by this image in combination with the haiku accompanying it.
A limited edition of 25 prints is also produced of this image, signed, dated and with a certificate of authenticity. The image is used for this digitally initialed open edition but otherwise archived and kept only for historic purposes and publications.To purchase an original click here:
http://bit.ly/TheGatheringStorm